APPLY FOR A POSITION WITH SOUTHPOINT TODAY!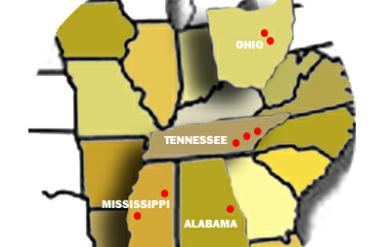 Southpoint Communities owns and manages several mobile home communities throughout the South.  We believe in building quality, affordable neighborhoods and our manager "team" must reflect this philosophy as well.

We currently have mobile home parks in three states:

City Where You Currently Reside: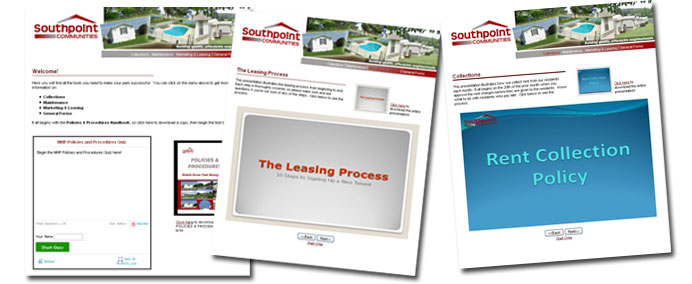 We provide ONLINE training for topics such as... 

Here is a more detailed description of the position we have available:

The ideal managers for our park should have the following abilities/characteristics:

• Experience at doing general repair work in mobile homes or apartments

• Collection of rents

• Friendly personality

• Ability to be respectfully firm with tenants

• Leasing skills

All managers will be independent contractors and expected to have their own cell phones with a basic service plan.  We run background checks and may require drug testing for all new managers.

We provide the following:

• $20/month reimbursement for cellular charges

• $30/month reimbursement for internet activity, or we will provide an air card

• Management fee compensation

• Home to live in, rent free

• Various leasing bonuses tied to park occupancy

Does this sound like a challenge you'd like to accept?  If so, please fill out the form below and we'll call you should there be an opportunity in your area!